Portable Generators
Portable generators are designed for short term usage. They provide less power than other types of generators, but are also much more lightweight and easy to carry around. Portable generators are very popular at job and construction sites.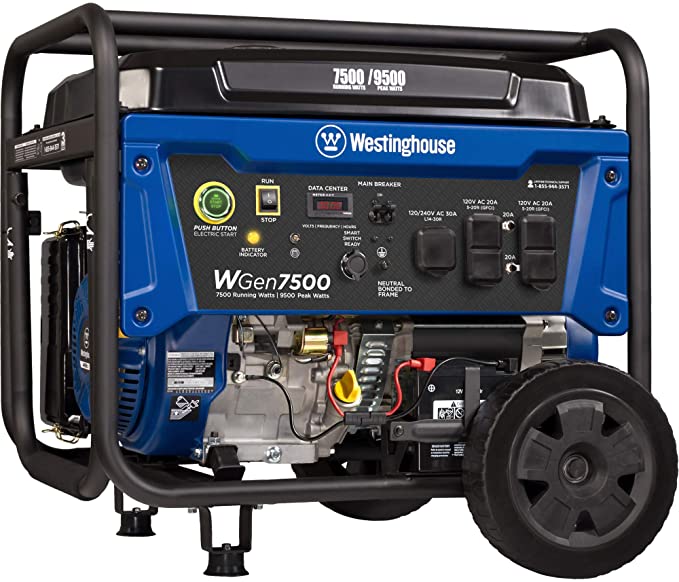 Westinghouse WGen7500
$849
The Westinghouse WGen7500 is a easy-to-use portable generator that has a one-touch push-button electric start, along with a remote start key fob that lets you get set up quickly and easily.
Up to 11 hours of runtime
7500 Running Watts and 9500 Peak Watts
Includes 2 GFCI 5-20R 120V household duplex receptacles
Includes 1 L14-30R 120/240V twist lock receptacle
72 dB
Powered by a 420cc Westinghouse 4-Stroke OHV engine
2-year warranty
OUT OF STOCK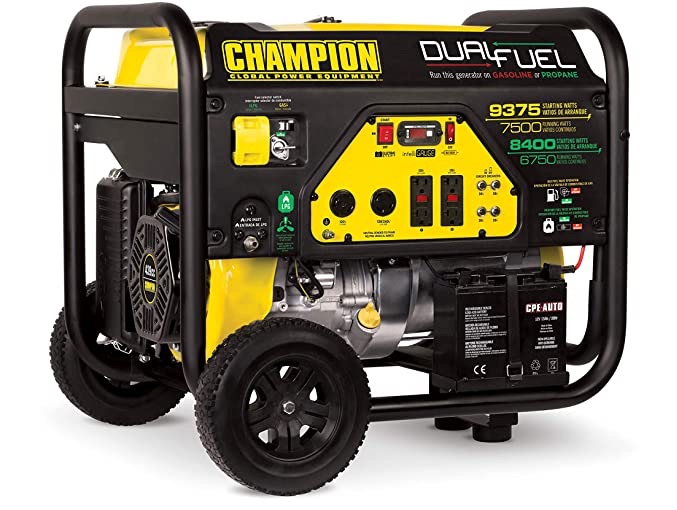 Champion 100165
$719
The Champion 100165 is a powerful dual fuel portable generator with an electric start.
9375 starting watts and 7500 running watts on gasoline
8400 starting watts and 6750 running watts on propane
Holds 1.2 quarts of oil
Up to 8 hours of run time on gasoline
Up to 5.5 hours of run time on propane
Includes low oil shut-off sensor
3-year warranty
OUT OF STOCK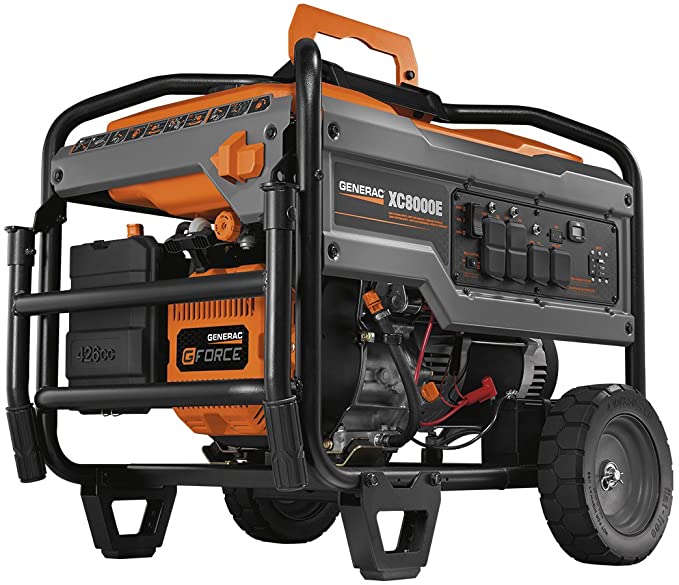 Generac 6827 XC8000E
$2219
The Generac 6827 XC8000E is a portable generator that features a pressure-lubed engine, and is designed for construction sites.
CARB Compliant
8,000 running watts and 10,000 starting watts
34.3 x 28.6 x 32.5 inches
260 lbs
Up to 11 hours of runtime at 50% power
2-year warranty
OUT OF STOCK